[ad_1]

Back in Charlottesville for a week!
I made a pot of quinoa with spinach, olive and garlic. I love making a huge pot for meal prepping for the week. 
For lunch on Wednesday, I had Explore Cuisine chickpea spaghetti with avocado pesto, yum! New recipe is in the works. 
Enjoyed some Nelly's Nutty Nougat Bar. Yum, considered the "new" Snicker's bar. 
Got a new product in the mail, AshaPops! They are a great alternative to popcorn, chips, or puffs.They are non-GMO and gluten-free. They are Ayurveda approved! These popped water lily seeds come in multiple flavors. 
Smart Sweets are so incredible! They are an excellent upgrade for candy.  Made with no added sugar or artificial sweeteners, no sugar alcohols, flavored naturally from fruits & veggies like pumpkins, carrots, and spirulina. They taste just like the original candy. My favorite are the fish and the gummy bears, but you can't go wrong with any of them!
Always make sure to have my green juice!
Dinner one night I had wild salmon with veggies and a salad. Yum! Love cooking at home. 
I put chlorophyll in my water daily. Chlorophyll is the #1 most powerful and transformative health hack known to human kind. I use ChlorOxygen!
Loving these Nelly's Organics bars!
Chia seed pudding with Milkadamia and fresh berries is one of my go-to breakfast ideas!
More fresh, green juice! 
I had some chicken soup and added broccoli sprouts from Perfect Foods. Broccoli sprouts are #1 in killing cancer cells, wow! They are rich in sulforaphane has been proven to kill cancer cells at John Hopkins for over 30 years. You can eat them or juice them. I highly recommend consuming daily to prevent cancer or for someone with cancer. Use this link to get yourself some broccoli sprouts from Perfect Foods and use the code LIANA for 10% off. 
I also had a delicious Nelly's Organics bar! Can't get over these bars!
Mmmhm Snow Days! I love this product. They are grain-free and non-GMO. They are an epic upgrade for traditional pizza bites. Snow Days currently has 4 amazing flavors. My favorite is the buffalo chicken! Use this link and the code LIANA to get $15 off for first time customers.
I made Mike's Organic Curry Love and put over some veggies. Yum! Such an amazing sauce. 
For breakfast, I made pancakes and used Monty's plant based butter. Highly recommend for a butter upgrade. If you want to purchase Monty's use this link and code LIANA10OFF to get $10 off a 4 pack of butter purchase. I use this butter almost every day! 
I love having fresh green juice ready for me every day. It truly makes such a difference in how I feel every day. I am able to make juices every day with my Nama Juicer! Use this link and the code liana for 10% off!
New recipe alert! This recipe is amazing and I'm so excited to share! It's Chickpea Spaghetti with Creamy Avocado Pesto. What an epic plant-based dinner made in minutes. This recipe is plant-powered with 23g of protein per serving with the Explore Cuisine Chickpea Spaghetti. Even better, it is gluten-free and dairy-free too! Enjoy this recipe for its vibrant coloring and tasty flavor profile.
It was my dearest friends birthday this past week!
Another new recipe that dropped this week! Smoky BBG Mac-N-Cheese. This recipe brought to you by Bragg and their new traditional yeast flavors, which are Roasted Garlic and Smoky BBQ. Today I tried them both out in my Vegan Mac-n-Cheese recipe! These new flavors just took my recipe to a whole new level! The flavor profile of this combo is incredible, without sacrificing nutrition.
Nutritional yeast is a deactivated yeast (extract from the beet plant) that is highly nutritious offering protein, vitamins, minerals, and antioxidants to meals. PLUS, it gives off a cheesy flavor with an extra creamy texture. It's a dairy-free or vegan's dream come true, to still be able to achieve a delicious cheesy flavor without the health backlash. This recipe is fully gluten-free, grain-free, and dairy-free.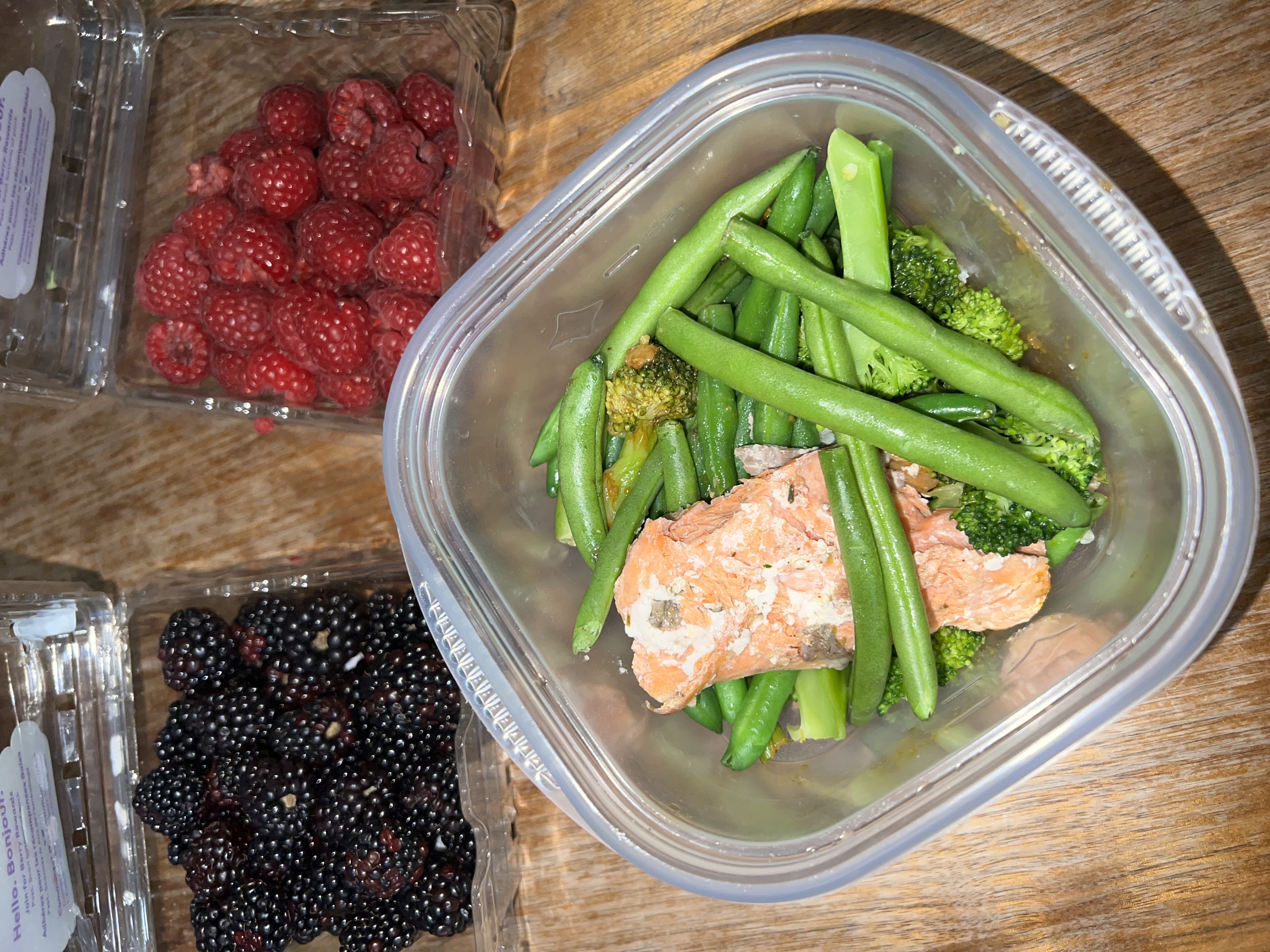 Going out of town again, woo! You don't have to jeopardize your health because you are traveling. I always bring packed meals with me to the airport so I am not tempted to indulge in fast and processed foods. I also always bring easy, convenient, healthy snack foods like this turkey stick from Paleovalley.  
[ad_2]

Source link