[ad_1]

A two-year-old child who was "previously well" has died from COVID-19 at a Sydney hospital.
Key points:
NSW Health will not be releasing any more information about the child because of privacy reasons
The two-year-old died at The Children's Hospital at Westmead
Four people died in NSW during the 24 hours to 4pm yesterday
NSW Health said the child died at The Children's Hospital at Westmead in Sydney's west.
"I express my heartfelt condolences to that family," Acting Chief Health Officer Marianne Gale said.
"NSW Health asks everybody to please respect the privacy of this family during this most difficult time."
There have been 5,730 deaths in Australia of people with COVID-19, but only a small fraction of those were children.
"One child's death is too many," Robert Booy, an infectious diseases paediatrician from Sydney University, said.
"As a paediatrician, it's always a tragedy when a child dies and the paediatric community cares very deeply.
"The really key point is that the great majority of children under five who get COVID get it mildly or no symptoms at all.
"This is a disease of older people, of people with chronic medical problems, not a disease which often kills children."
The child is one of four people whose deaths were recorded on Monday, the others were aged in their 70s, 80s and 90s.
"Whilst serious illness is very rare, in children, particularly young children, the risk is not zero," Catherine Bennett, an epidemiologist at Deakin University, said.
"This is a reminder that it's an infection we need to try and avoid as best we can."
NSW cases climb, expected to peak in April
Across the state, there were 14,970 positive cases, almost double the figure from a week ago of 8,911.
In NSW there are 1163 people in hospital, with 34 in intensive care.
"The uptick in cases is due to the BA.2, the second variant of Omicron," Professor Booy said.
"It's incredibly transmissible, it's finding all those people who haven't had infection already and it's going to find them very quickly."
But Professor Booy said cases would start to drop in about a month.
"Numbers will peak early in April I believe and be falling by Easter."
Less than 60 per cent of eligible people over the age of 16 have had a third, booster shot.
"Please get a booster vaccine, get a test and isolate immediately if you have any COVID symptoms," Dr Gale said on Monday.
Slow progress on vaccine for under fives
There is no COVID-19 vaccination approved for use for children under the age of five in Australia.
In the United States, Pfizer and Moderna have been trialling vaccines for children under five.
Pfizer last month asked the US Food and Drug Administration to approve the first two doses of its vaccine for young children.
"The problem is that they get trying to get the dose right," Professor Booy said.
"They've reduced the dose, but they've reduced it so much that it's not as effective as it should be.
"They need that sweet spot of the right dose, which is well tolerated but also provides adequate protection, and we're not there yet."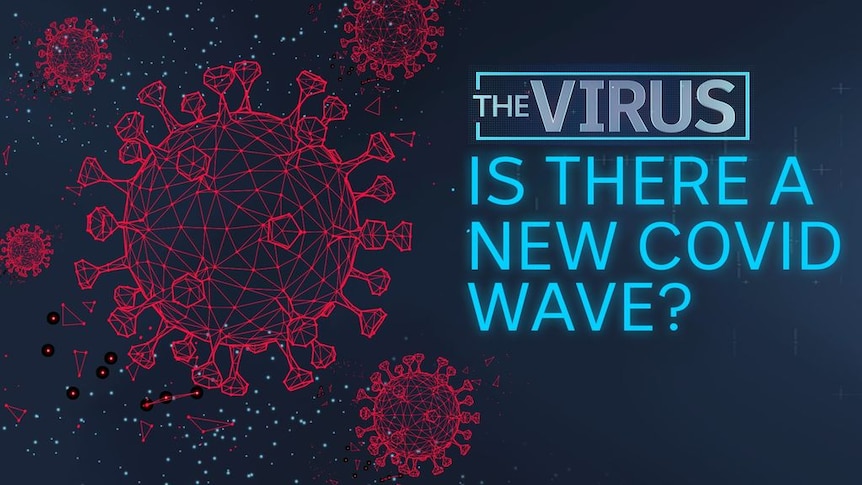 Loading form…
[ad_2]

Source link