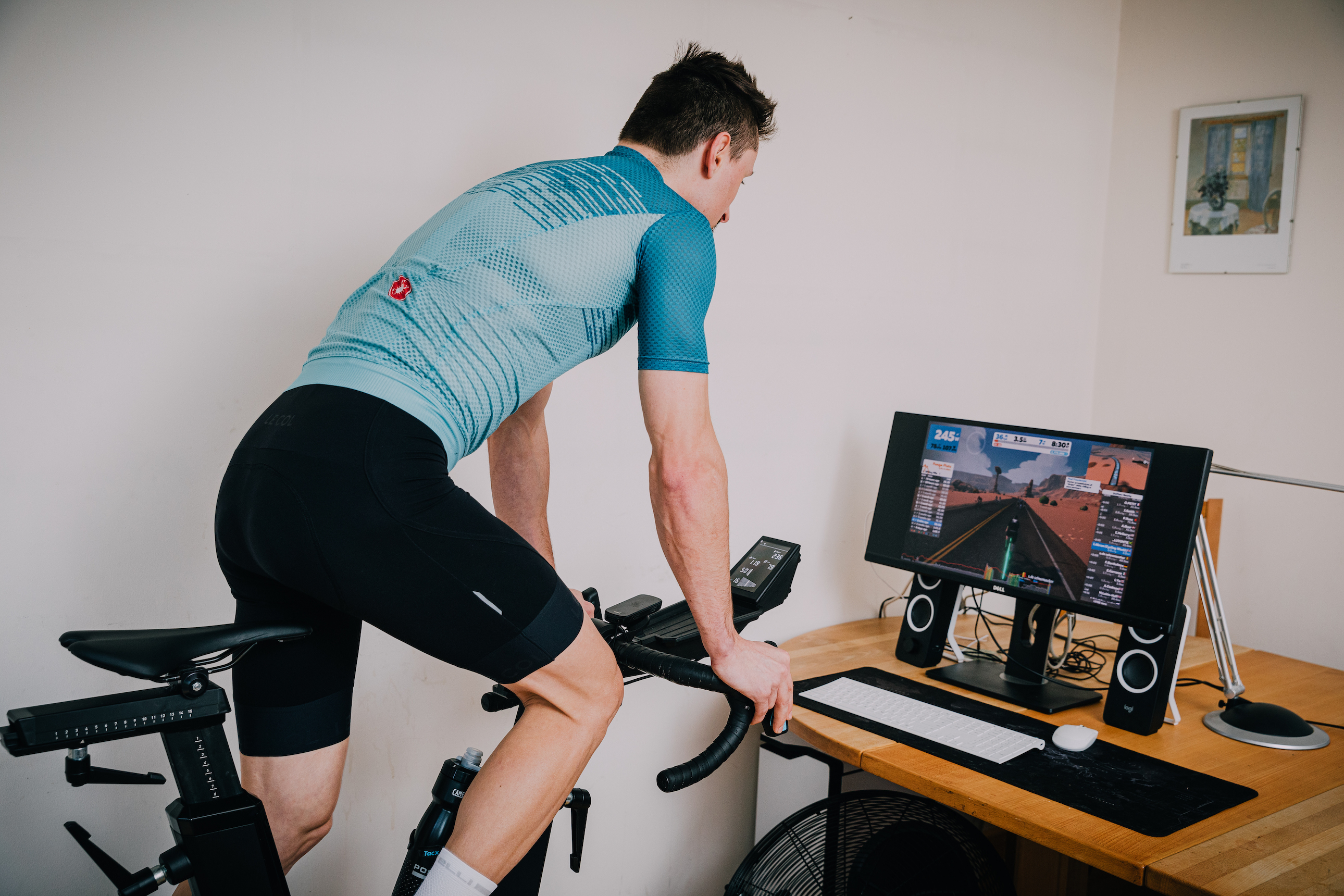 Are you looking for a way to spice up your training bike sessions? We have a great new Indoor cycling app, just for you. It's called Vingo, and it is a virtual reality app designed exclusively for exercising indoors.
The app comes with a lot of cool features that are guaranteed to make you excited about your morning exercise. Here are some of them. This sheer excitement will make you stay consistent in your daily exercise. If cycling is just a happy thing to do, even in that case, this app is the best companion for your cycling.
The App Creates a World of Your Own
With the Vingo app, you can create your own little virtual world, right where you are exercising from. The app is preloaded with a lot of 3D maps. These, you can access once you install the app on your smart device and connect it with your training bike. These maps are all designed from some of the famous spots and locations around the world.
You can get the feeling of going on an adventure tour while you explore the maps. As you start cycling in them, you will notice the scenery moving in tandem with your speed on the bike. So, instead of you going outdoors to cycle, the outdoors come to you.
Suit up as You Per Your Preference
You can generate your own digital image in the app too. It's called an avatar and you can create one for yourself with a selfie. Upload your pic on the app and it will create one for you. You can then add various outfits, equipment, gears, and even your pet dog to your avatar.
This feature makes Indoor cycling as realistic as possible. Your avatar is what you can see moving on the screen just like you, as you twist and turn in your selected map.
Create Your Own Cycling Tribe
The next thing you can do is to connect with people who are using Vingo, just like you do. There are a lot of communities within the app. Some people log into the app and go on a running trip, some jog, and they all use a treadmill. Since you will be Online cycling, you can join like-minded people in running communities in the app.
Also, you can interact with your partners and other members in the app using the voice chat feature. This lets you talk one to one, with anyone cycling beside you in your selected location.
Lead or Be Led but Cycle all the Way
Whichever way you like to exercise, you can do it. That's the motto of this app for running and cycling. You can grow your network within the app and lead a team inside it. Or, you can join a community and get support for your regular efforts from within.
The goal is for you to get fit the fun way. So, less stress and more good times to you in this amazing app. What are you waiting for, a golden invitation?