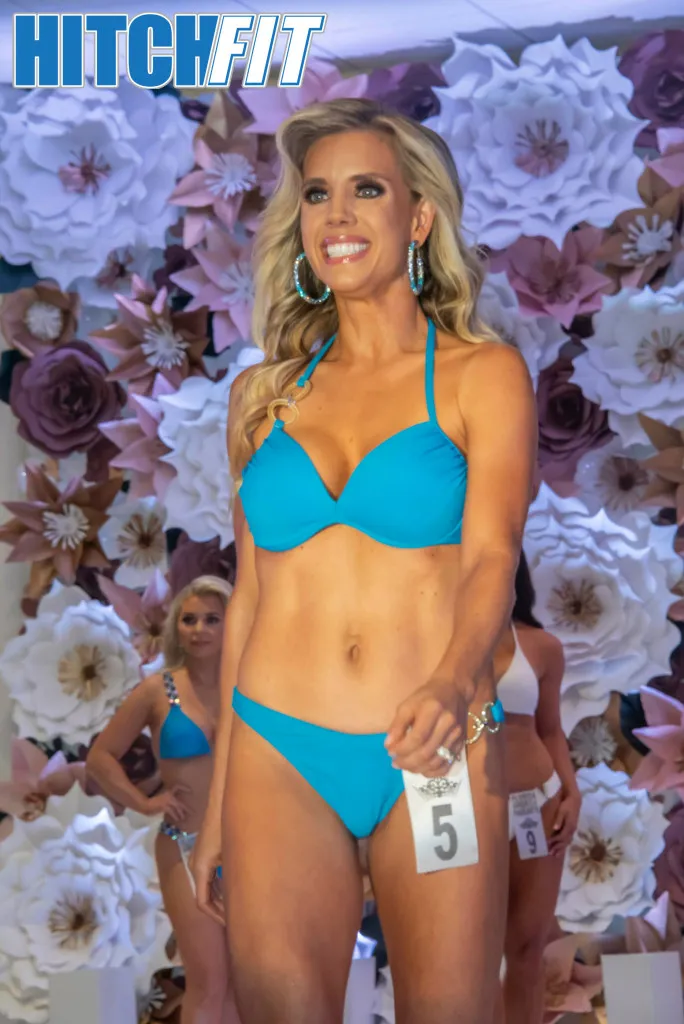 Bikini Pageant Competitor Gets in Shape for 40. And raises mental health awareness at the same time! Today's transformation is the incredible Natalie!
Her goal was to get in great shape for 40, and she wanted a big goal. She chose to enter her first beauty pageant, and get in her best shape with a Hitch Fit Bikini Plan! One of the greatest victories in this story, is not only did Natalie take home 3rd place at her first competition, she also used this platform to raise awareness about Mental Illness. She raised over $20,000 for Victoria's Voice and the Junior Welfare Society. THAT is amazing!
Congratulations Natalie!
Natalie's Before and After Bikini Body Photos: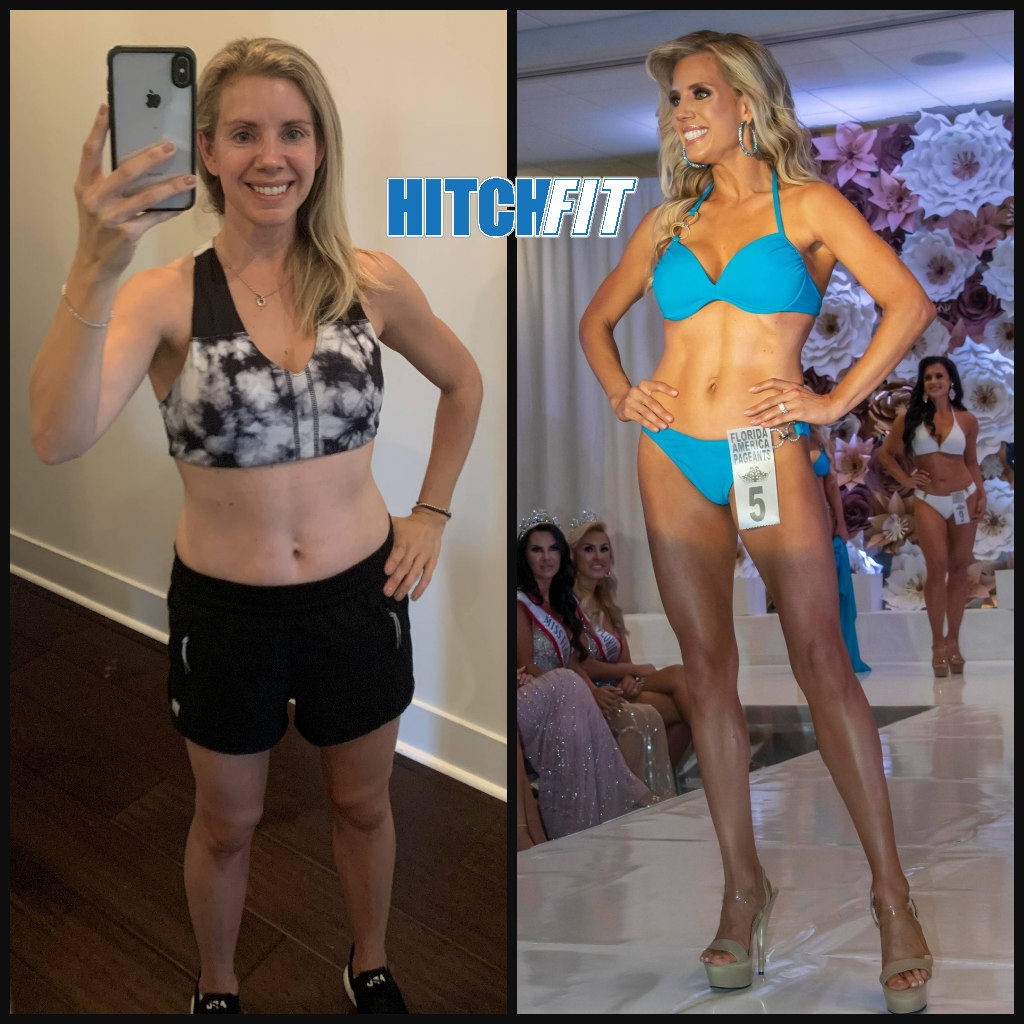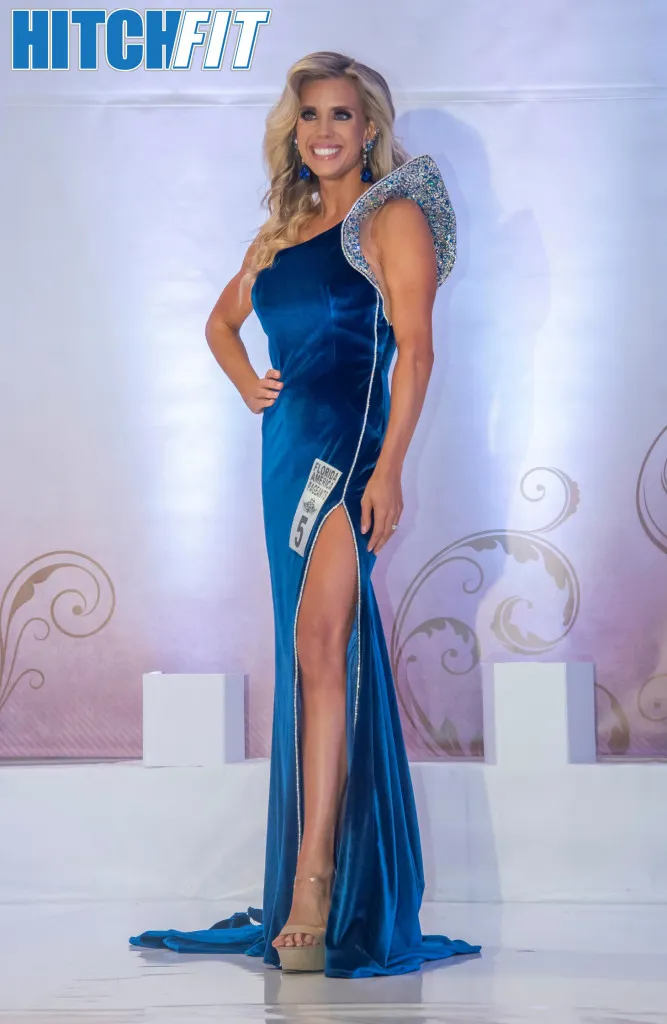 Natalie's Story and Hitch Fit Review:
"As my 40th Birthday was approaching, I decided I wanted to challenge myself by entering my first beauty pageant!
As a former NFL cheerleader and a dance fitness instructor, I am no stranger to bikini workouts and meal plans.
But, I knew strutting down a runway in 6 inch heels and a bikini would require next level training!
I've known Micah since high school, so I knew right away that I wanted to work with Diana and Hitch Fit.
What I love most about Micah and Diana is that they truly "practice what they preach" in terms of living a clean and healthy lifestyle. I was motivated by my weekly check-ins with Diana and inspired by their personal commitments to be the best versions of themselves, as I shared the same goal!
It's important for me to share that I pursued pageantry as an opportunity to raise awareness about mental illness.
4 years ago I was diagnosed with pre-menstrual dysphoric disorder.
PMDD is a hormonal disorder but classified as a mental illness producing symptoms such as depression, suicidal thoughts and panic attacks.
Over the last few years, I have worked hard to change my lifestyle, clean up my diet and incorporate exercise in order to heal naturally.
Occasionally, I still experience PMDD symptoms, BUT, during my 12 weeks with Hitch Fit, I experienced ZERO symptoms!
My hope is to inspire others who are struggling with their mental health to make the necessary diet and lifestyle changes so that they can heal themselves as I have."
Program Choice: Bikini Model